Given by Lee Newman, Dean of IE Business School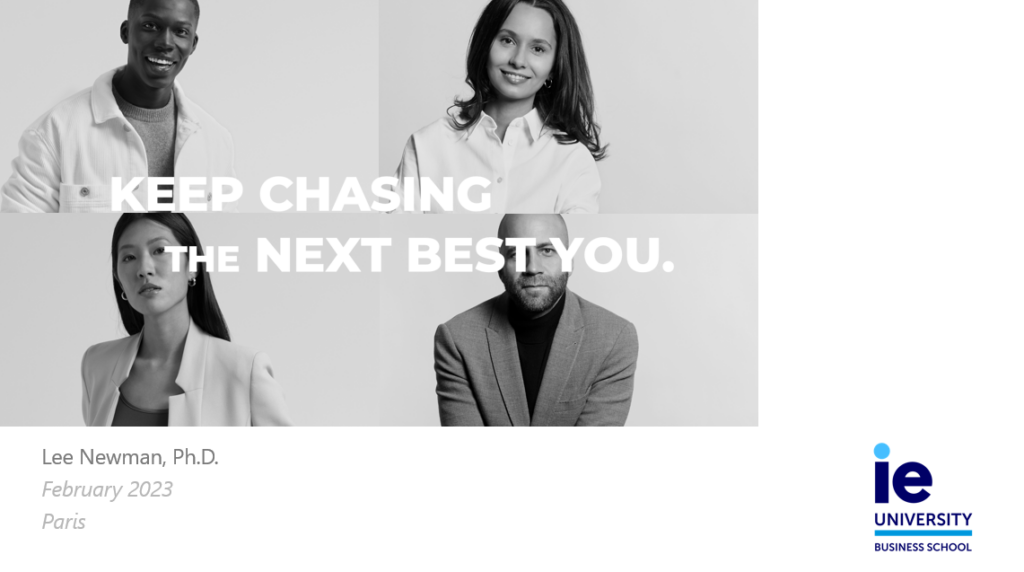 We had the pleasure of welcoming Lee Newman, Dean of IE Business School where he hosted an insightful Masterclass on purpose, positive leadership and how to always chase 'The Next Best You'.
Lee explored how we can recognize negative and send out positive emotions in our work and daily lives in a unique and striking way. Human beings unknowingly take two types of pills every day that strongly influence the way we perform, think and behave. – blue 🔵 and red 🔴 pills, blue pills being positive emotions while the red are negative.
As leaders we should be acknowledging the ratio of blue to red pills being received and handed out in the workplace to create a healthy work environment, enabling people to be the best version of themselves.
Thanks again to Lee Newman for giving such a successful conference and for taking us on the journey to find our purpose.
Lastly, a huge thank you to all attendees, IE Alumni and guests for coming and remember to keep chasing the #NextBestYou.